Winemaker Janno Briers-Louw
Janno Briers-Louw grew up on the family farm, and after matriculating at Paarl Boys High, he obtained a B. Agric (Cellar Management & Viticulture) degree from the University of Stellenbosch.
A harvest intern stint at Rosenblum Cellars in California in 2004, coupled with visits to the wine regions of Argentina, Germany, Australia, Burgundy, Alsace and Champagne, broadened his international exposure. After harvest work at local wineries Fairview, Spice Route and Perdeberg, he joined the family farm in 2009.
Eenzaamheid's maiden vintage was produced in 2010 with very limited equipment after a winemaking drought lasting two generations.
Janno qualified as a Cape Wine Master in 2016, and his dissertation was titled "Dryland Viticulture – an Overview of the South African Situation".
"Seven generations of my family have tended dryland vines, with knowledge and skills inherited from one generation to another. The Mediterranean climate and deep shale soils of Paarl are reflected in the unique character of our fine and distinctive wines. Each bottle is hand-crafted by traditional methods for your enjoyment. Cheers to good health, peace and prosperity!"
Janno Briers-Louw – Winemaker
Winemaking at Eenzaamheid culminate in a single goal: to produce unique and extraordinary wines from our dryland vineyards. The wines are produced in limited quantities with an intense focus on quality.
Every cluster of Eenzaamheid grapes is hand-harvested, and just as much care is taken during transportation from the vineyard to the winery. The integrity of the grapes is assured by placing the clusters in small boxes that hold no more than 16 kilograms.
Although the grapes are harvested in cool conditions at the crack of dawn, the full crates are stacked in a cold room for a few hours to cool down even more prior to being sorted and destemmed.
The grapes are hand-sorted, and any leaves or imperfect grapes are discarded.
Because Eenzaamheid produces a very limited quantity of wine, each fermentation vessel is dedicated to a single lot of grapes; each tank is used only once during harvest, which means that fermentation and maceration are never rushed.
A few days of pre-fermentation maceration at low temperatures in our open-top fermenters draw out a myriad of rich flavours and colours from the skins, seeds and pulp. Fermentation takes place in temperature controlled open-top fermentation vessels and the rising cap is punched down manually every 6 hours. After fermentation, the skins, seeds and pulp are pressed in a traditional basket press. To provide backbone to the free-run wine, a portion of the pressed wine is added to the final blend.
Malolactic fermentation takes places in 300 litre French oak barrels, where the wine will also undergo its maturation process. Once the wine is safely in barrel, the topping and racking processes begin. During the 11-months of barrel maturation, Janno continually tastes from each barrel, evaluating the evolution of the wine.
After almost a year in barrel, the wine is bottled unfiltered and unfined and undergoes an additional year of bottle age before the wine is released— some two years after harvest.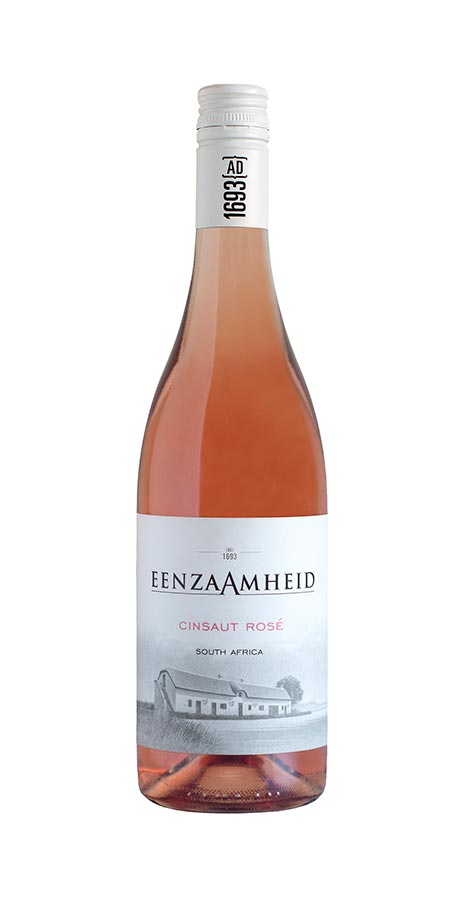 Cinsaut Rosé
A vibrant and fruity rosé with notes of rose petals and watermelon.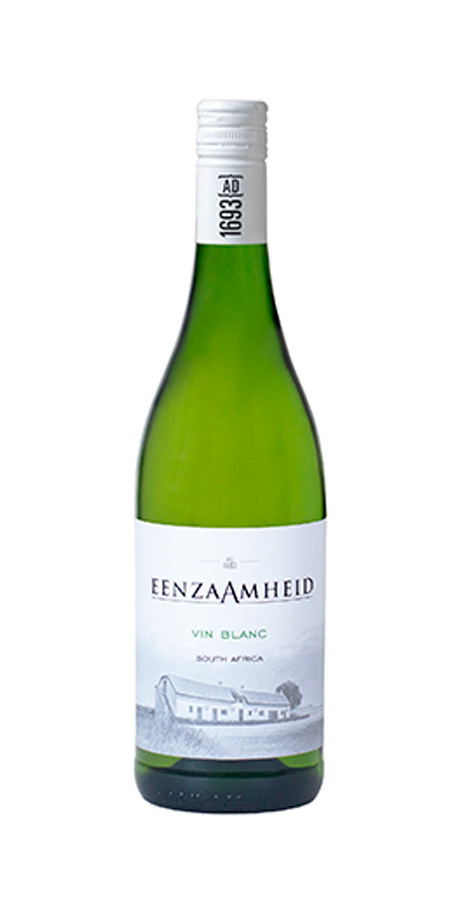 Vin Blanc
An unwooded blend of Chenin Blanc, Grenache en Viognier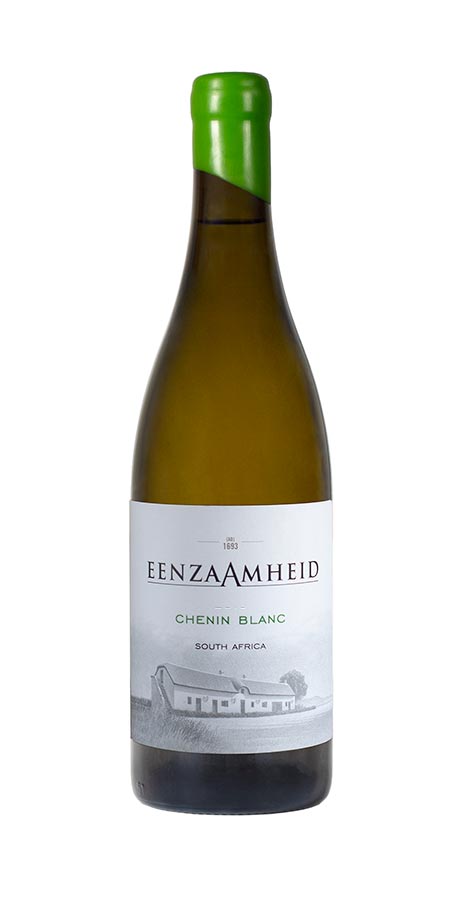 Chenin Blanc
A barrel fermented Chenin vinified from the grapes of old bushvines
SHOP ONLINE
South African shoppers can buy our wine directly from our website.
Delivery to your door, anywhere in South Africa.
Free Shipping applies on all orders over R3000
Cuvée
A Shiraz-based red blend with other Mediterranean varietals
Cinsaut
A light bodied red wine with an opulent red fruit profile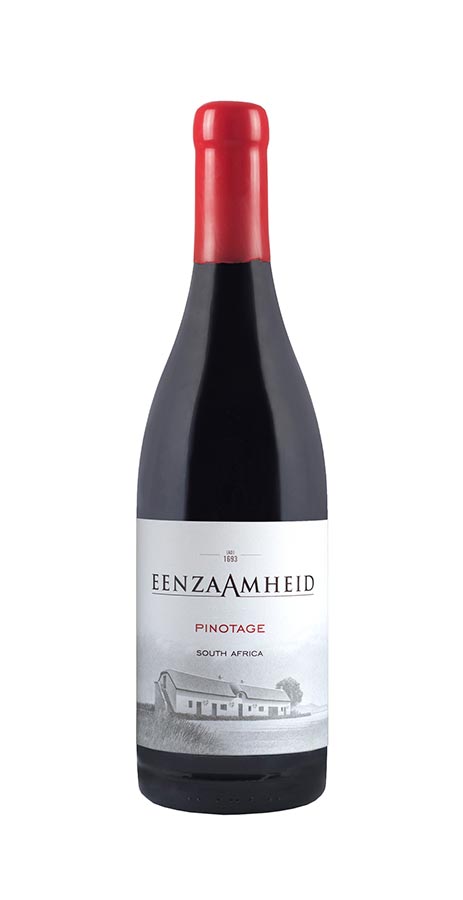 Pinotage
Our version of South Africa's indigenous grape variety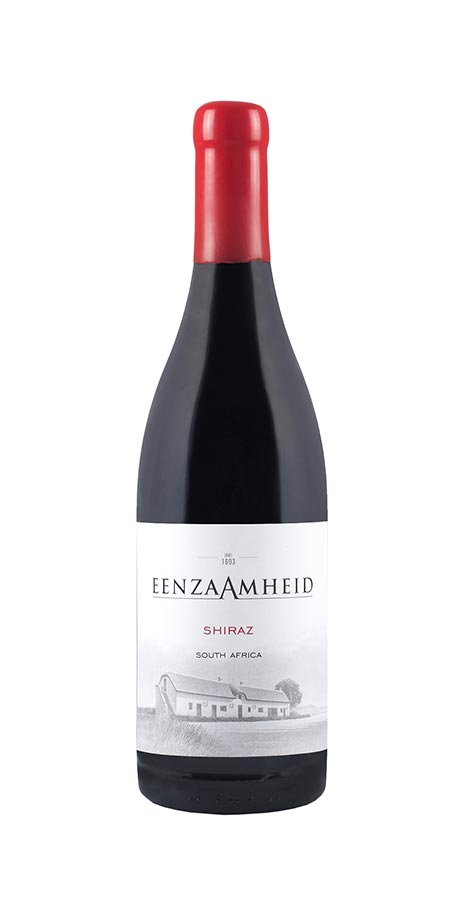 Shiraz
A full bodied red wine with beautiful notes of black fruit and spices
Vin Blanc
Vin Blanc 2020:
4* – Platter's Guide 2022
Vin Blanc 2019:
Top 10 – Winemag Cape White Blend Report 2020
4* – Platter's Guide 2021
Chenin Blanc
Chenin Blanc 2019:
4.5* (93 points) – Platter's Guide 2022
95/100 – Christian Eedes 2021
Chenin Blanc 2018:
4.5* (90/100) – Platter's Guide 2021
Chenin Blanc 2017:
Gold – Michelangelo International Wine & Spirits Awards 2019
4.5* – Platter's Guide 2020
Chenin Blanc 2016:
4* – Platter's Guide 2019
Chenin Blanc 2015:
4.5* – Platter's Guide 2018
Chenin Blanc 2014:
4.5* – Platter's Guide 2017
Chenin Blanc 2013:
5* – Platter's Guide 2016
91 points – Christian Eedes
Chenin Blanc 2012:
Top 100 SA Wines 2013
4* – Platter's Guide 2014
Chenin Blanc 2011:
Top 100 SA Wines 2012
4* – Platter's Guide 2013
Cuvée
Cuvée 2017:
4* – Platter's Guide 2021
Cuvée 2016:
3.5* – Platter's Guide 2020
Cuvée 2015:
4* – Platter's Guide 2018
Cuvée 2014:
4* – Platter's Guide 2017
Cuvée 2013:
4* – Platter's Guide 2016
Cuvée 1693 NV:
Gold – Michelangelo International Wine & Spirits Awards 2013
Cinsaut
Cinsaut 2019:
4.5* (90/100) – Platter's Guide 2021
Gold – Michelangelo International Wine & Spirits Awards 2021
Cinsaut 2017:
Gold – Veritas 2018
4.5* (90/100) – Platter's Guide 2019
Cinsaut 2016:
4* – Platter's Guide 2018
Cinsaut 2015:
4* – Platter's Guide 2017
Cinsaut 2014:
Gold – Michelangelo International Wine & Spirits Awards 2015
4* – Platter's Guide 2016
Pinotage
Pinotage 2017:
4* – Platter's Guide 2020
Pinotage 2016:
90 points – Tim Atkin MW 2019
4* – Platter's Guide 2020
Pinotage 2015:
4.5* (93/100) – Platter's Guide 2019
90 points – Tim Atkin MW 2018
Pinotage 2014:
4* – Platter's Guide 2018
Pinotage 2013:
4* – Platter's Guide 2016
Shiraz
Shiraz 2020:
96 points & top scoring wine – Winemag / Prescient Shiraz Report 2020
Shiraz 2017:
4.5* (92/100) – Platter's Guide 2021
Gold – Michelangelo International Wine & Spirits Awards 2021
Shiraz 2016:
4.5* (92/100) – Platter's Guide 2019
Shiraz 2015:
4.5* (93/100) – Platter's Guide 2019
Shiraz 2014:
4* – Platter's Guide 2018
Shiraz 2013:
Gran d'Or – Michelangelo International Wine & Spirits Awards 2016
4.5* – Platter's Guide 2017